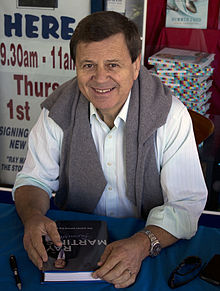 PRIME7 NEWS will present an unflinching one hour special on domestic violence to bring light to the most common violent crime taking place across regional Australia.
Presented by Australia's most respected journalist Ray Martin, DARK SECRETS: AUSTRALIA'S HIDDEN SHAME, will premiere 8.30pm Sunday 28th May exclusively on PRIME7.
Click here to watch the story.
"Domestic violence is something I know about – personally", said Ray Martin.
"My mother was brave enough to escape my father's abuse, for her safety and her children. This program is personal because it affects so many Australians; the people who opened up their hearts and shared their stories with me during the project are to be applauded. They should not have to hide in their homes, clouded by shame."
A PRIME7 NEWS production, DARK SECRETS: AUSTRALIA'S HIDDEN SHAME will bring attention to the courageous and often confronting experiences of those facing domestic violence, and the inspirational community leaders, campaigners, police officers and victims who are not going to sit back and let these crimes continue.
DARK SECRETS: AUSTRALIA'S HIDDEN SHAME
PRESENTED BY RAY MARTIN
PREMIERED 8.30PM SUNDAY 28TH MAY ON PRIME7
Click here to watch the full story
Click here to read the full story