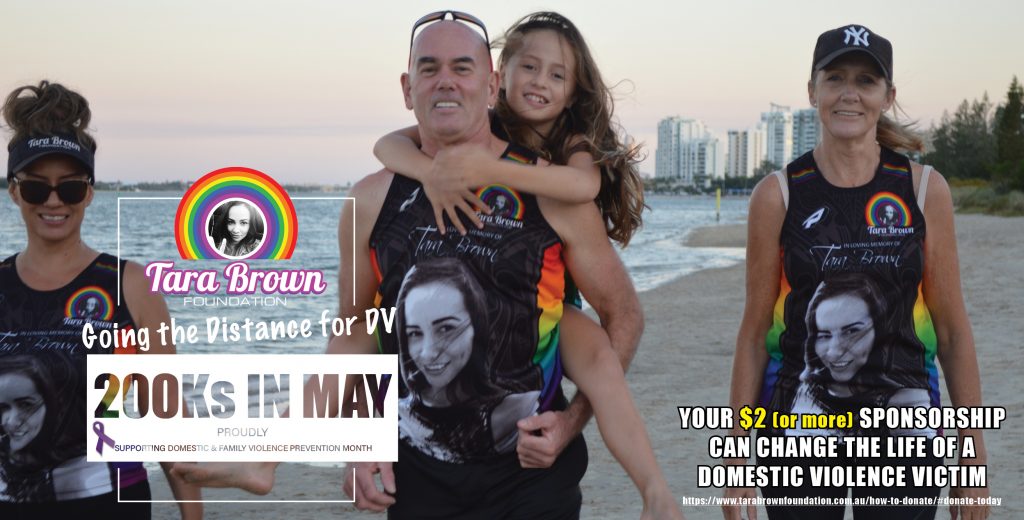 May 1st the 𝐓𝐚𝐫𝐚 𝐁𝐫𝐨𝐰𝐧 𝐅𝐨𝐮𝐧𝐝𝐚𝐭𝐢𝐨𝐧 is hitting the pavement running with a massive 200klm run by Natalie, Erin and Jonny.
Natalie and Erin are both planning on walking 50Klms each for the month of May and Jonny is shooting to run 100klms on his own.
𝐏𝐥𝐞𝐚𝐬𝐞 𝐠𝐞𝐭 𝐛𝐞𝐡𝐢𝐧𝐝 𝐨𝐮𝐫 𝐫𝐮𝐧𝐧𝐞𝐫𝐬 𝐚𝐧𝐝 𝐜𝐡𝐞𝐞𝐫 𝐭𝐡𝐞𝐦 𝐨𝐧 𝐰𝐢𝐭𝐡 𝐚 𝐬𝐩𝐨𝐧𝐬𝐨𝐫𝐬𝐡𝐢𝐩 𝐝𝐨𝐧𝐚𝐭𝐢𝐨𝐧 𝐨𝐟 $𝟐 𝐨𝐫 𝐦𝐨𝐫𝐞.
We aim to have lots of fun along the way and will keep you up to date with weekly photos and videos.
We will let you know the time and place where our runners will be and you can even join in…social distancing of course.
PLEASE SPONSOR A RUNNER AND DONATE BELOW